Nordstrom Is Officially Cheap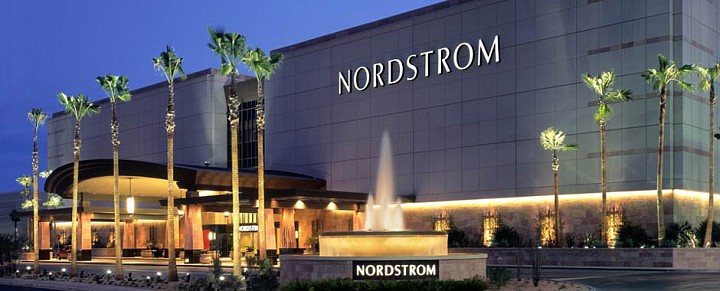 By "officially" I mean that I did a financial analysis myself and came to this conclusion. I think considering department stores as an investment is topical: especially during the holiday season. I already voiced my opinion on Macy's here and now want to continue with the pack. I am on Nordstrom today.
Just to remind you, Nordstrom Inc. (JWN) is one of the largest department stores in the USA, along with Macy's and Hudson's Bay. The company operates in 38 states and has more than 290 stores around the country. The $11B company incurred about $14.5B in sales over the past twelve months and earned about $675M in net income. Its three-year top-line CAGR is at ~7.4%, while the earnings have been stagnating at a ~$700M mark. The company's stock has been on a rise for the last five years but lost heavily in the past 52 weeks (about 35% of its market capitalization):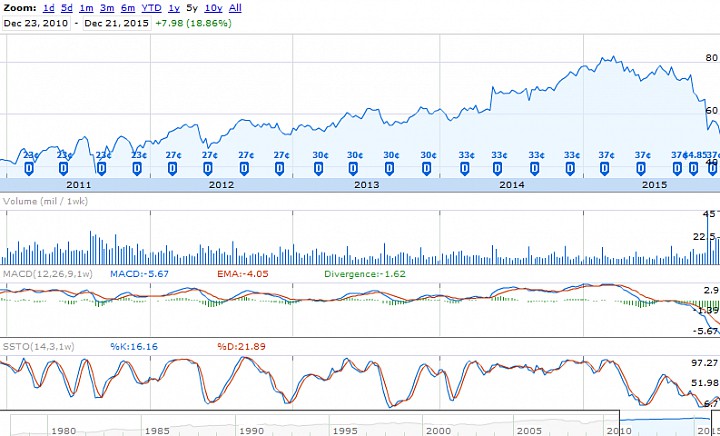 (Source: Google Finance)
The current dividend yield is at 2.95%, and the company seems to be generating sufficient free cash flows to cover the dividends, as the statements show:

(Source: Google Finance)
However, the market is not happy with the stagnating bottom line. Has the company's management prepared a plan to solve this problem? Let us look into the latest investor presentation:
(1) Nordstrom is betting heavily on e-commerce. As its presentation shows, it wants to get 25% in total sales from the Internet by 2020: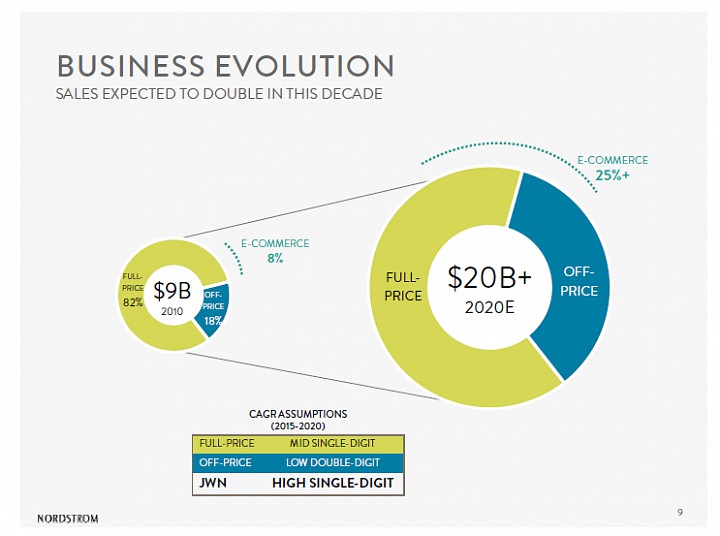 (Source: December Presentation)
(2) International Expansion. Nordstrom is betting on sales growth to drive earnings, once again. Its planned expansion to Canada is to bring about $1B in extra revenues in the short-term:
(Source: December Presentation)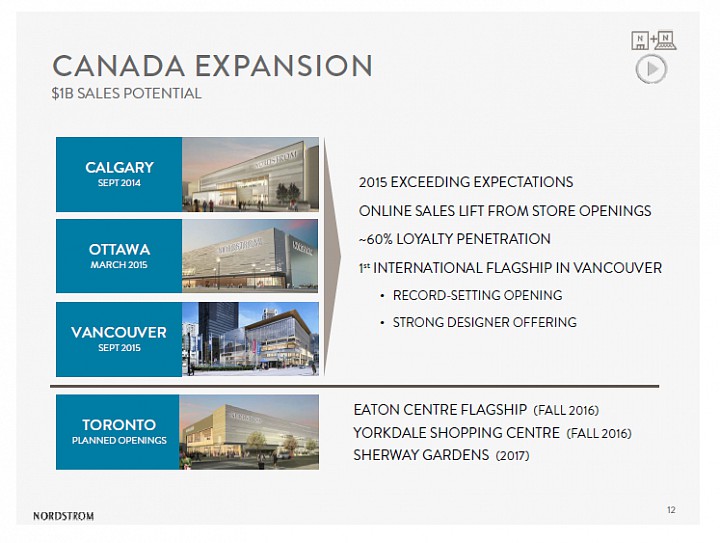 (Source: December Presentation)
It looks like the September opening in Vancouver has been a success for the company. What I am worried about, however, is the decreasing value of CAD relative to USD: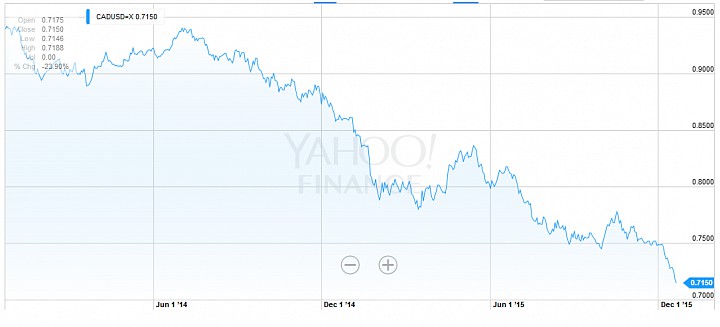 (Source: Yahoo Finance)
Canada's currency, like any other commodity-dependent economy's, is closely correlated with the price of crude oil and other energy products. A further deterioration in the commodity markets may not only drive CAD further down but also affect Canadian consumer spending. Readers should keep that in mind.
(3) Development of Mobile. Mobile platforms are a relatively inexpensive way of marketing and are perfect for customer engagement and interaction (since the phone, unlike the computer, is always with us).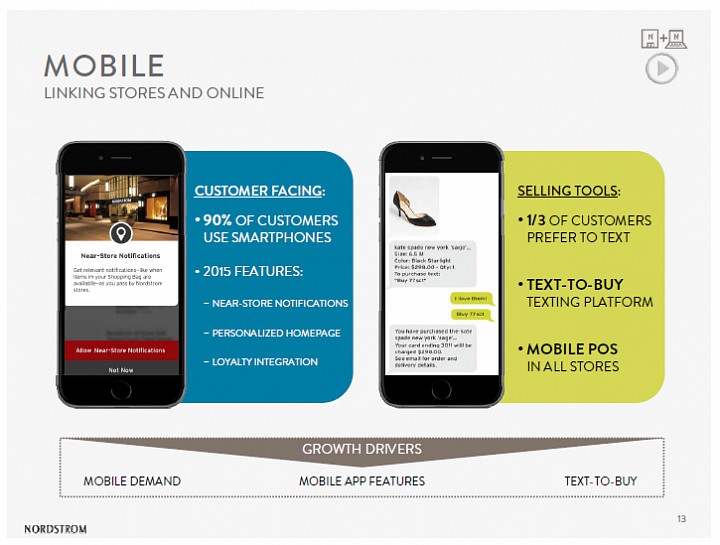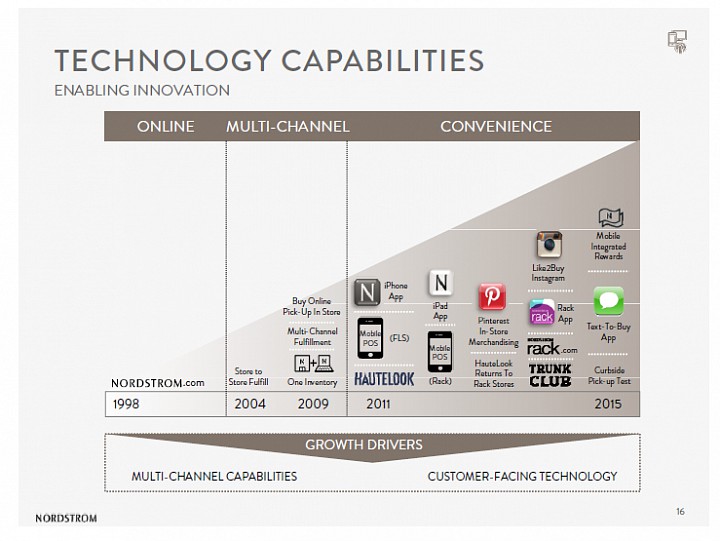 I really hope to see Nordstrom leverage its technical assets to grow EBITDA at above-average rates and drive earnings growth in the long-run. Keep in mind that the current P/E ratio for the company is near 14.0x, which is somewhere in the middle of its peer group:

(Source: Google Finance)
If the company can really pull the strategic plan off, we can really see a significant multiple expansion, which will inevitably drive price returns. A friend of mine ran a DCF model, which showed that the company is worth around $80 - $100 per share. According to the recent market price, this represents a 60% - 100% upside opportunity. Even though I personally think this is overly optimistic, I believe that the company's stock can deliver this growth in the next five years. Also, do not forget about the dividends!