Believe in GoPro!
GoPro (GPRO) is a good example of a growth company undervalued by panic. The stock has declined by around 70% during this year: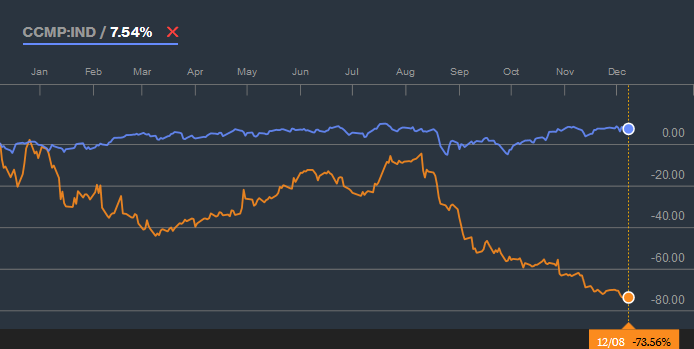 (Source: Bloomberg)
A series of downgrades issued by several investment houses after GoPro's Q3 report aggravated the situation. GoPro's revenues have increased by "only" 42% quarter-on-quarter, while EPS grew "just" by 30% over the same time frame and were off by 5 cents compared to the guidance: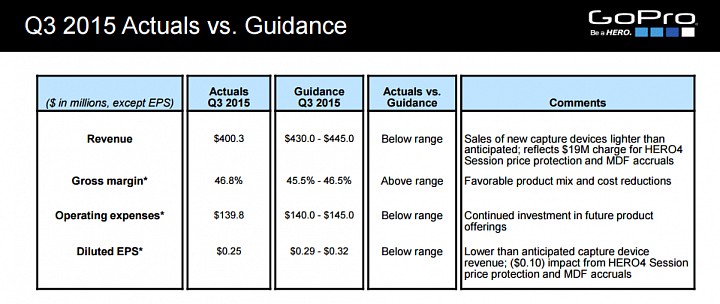 (Source: GoPro's Q3 2015 Earnings Results Summary)
Apart from that, Gilhuly Edward, an Independent Director, realized his options in the company, reportedly stating the primary reason being his concerns about the company's future growth. Market reacted to that negatively a couple of months later. A few other managers did the same, leaving no comments behind.
However, a comparative analysis shows that GoPro is a star (although I have to admit the company does not have many direct competitors, which why the comparison is quite inaccurate):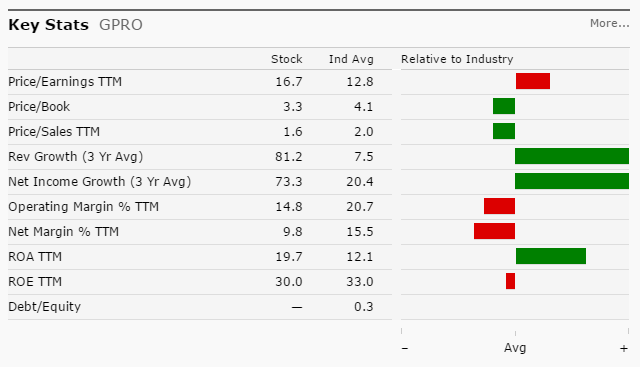 (Source: Morningstar)

(Source: Google Finance, infographics and calculations by author)
Note: I chose only those companies that have a similar business and size as GoPro Inc. Hence, because of the lack of many similar companies, the industry average figures can be biased in this case.
A DCF model, provided by my friend, states that the stock deserves a valuation of $33 - $39 per share, even if we assume an annual revenue growth rate of "only" 17% in the next five years. Even though this double-digit rate may seem really high, compare it to GoPro's average sales growth rate of about 70% in the past.
The aforementioned target price range represents a 90% - 120% upside potential over the next two three years. I think this is extremely attractive, given the fact that the company has not debt and bears no risk of bankruptcy.