Why You Should Sell Staples's Options At Market Open
Staples, Inc. (SPLS) provides a range of products, business services and ways to shop-in stores and online, through mobile or through social applications. The Company's Business Advantage, which is a business-to-business division, serves mid-market, commercial and enterprise-sized customers. The Business Advantage offers a one-source solution for the products and services, customer service and an e-commerce site. The Company offers a range of products under categories, including office supplies, electronics, furniture, cleaning, break room, mail and ship, and copy and print. Its shop services include print services, marketing services, shipping services, technology services, office services, finance center and additional services. Its print services include copies and documents; business cards; same day products; signs, banners, posters, and engineering prints. 
It is reporting earnings on Thursday, March 9, before market open: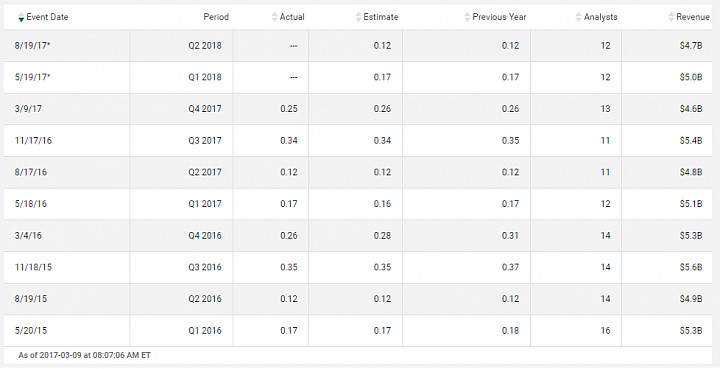 (Source: TD Waterhouse)
As evident from the above, the company beat earnings estimates in 13% of time in the last eight quarters, showing in-line results in 63% of time, and underperforming in the rest of time. It has seen modest volatility and a sideways trend in the market price of its stock over the last three months:

(Source: TD Waterhouse)
The market participants expect the following numbers over the next few quarters, including the upcoming one: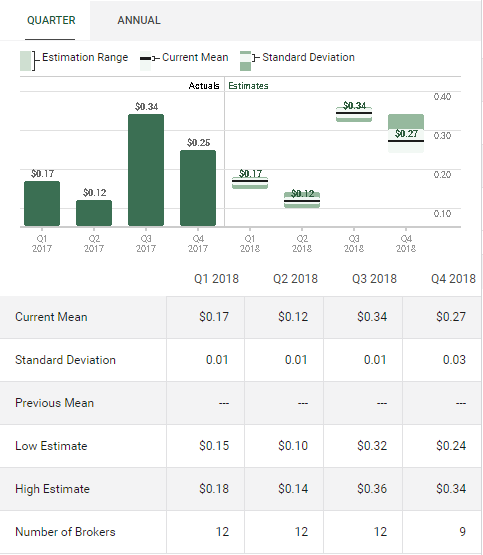 (Source: TD Waterhouse)
Market data show that the one-week options are overvalued: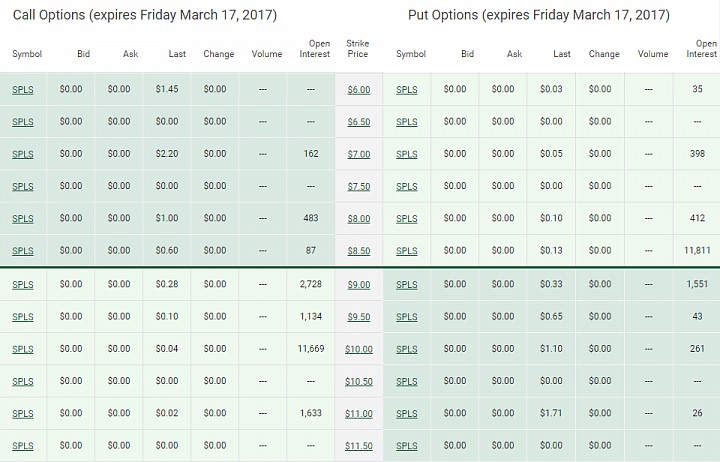 (Source: TD Waterhouse)
The one-week straddles (at-the-money options with a strike price of $9.00 and expiring on March 17, 2017) are worth around 6.8% of the current market price of the stock. Historically, the stock has been less volatile than that on a weekly basis over the last year:

(Source: Google Finance. Calculations by author)
As you can see, the stock has had a weekly standard deviation of around 4.9% over the last 52 weeks, while the straddle expiring in eight days has an implied monthly volatility of around 6.8% (calculated based on 8 calendar days remaining until expiration), also including volatility from the earnings event this week. I therefore see signs of overvaluation in these options. 
Hence, selling the straddles is a good idea from a theoretical standpoint.