Del Taco's Options Are Fundamentally Undervalued Going Into Earnings
Del Taco Restaurants, Inc. (TACO), formerly Levy Acquisition Corporation, is an operator and franchisor of restaurants featuring fresh and fast made-to-order cuisine, including both Mexican inspired and American classic dishes. The Company operates Del Taco restaurants in approximately 20 states, including over one franchised restaurant in Guam. The Company has approximately 300 Company-operated and over 250 franchised restaurants. The Company's menu offers a combination of Mexican-inspired food, such as tacos and burritos, and American classics, such as Double Del cheeseburgers, crinkle-cut fries and milkshakes.
It is reporting earnings on Monday, March 13, before market open: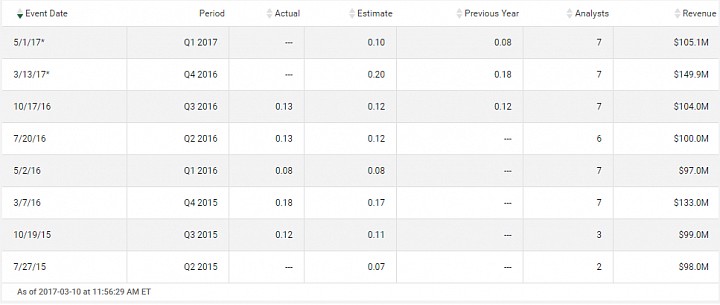 (Source: TD Waterhouse)
As evident from the above, the company beat earnings estimates in 67% of time in the last six quarters, showing in-line results in 17% of time, and underperforming in the rest of time. It has seen significant volatility and a sharp downtrend in the market price of its stock over the last three months:
$TACO
, Del Taco Restaurants, Inc. / D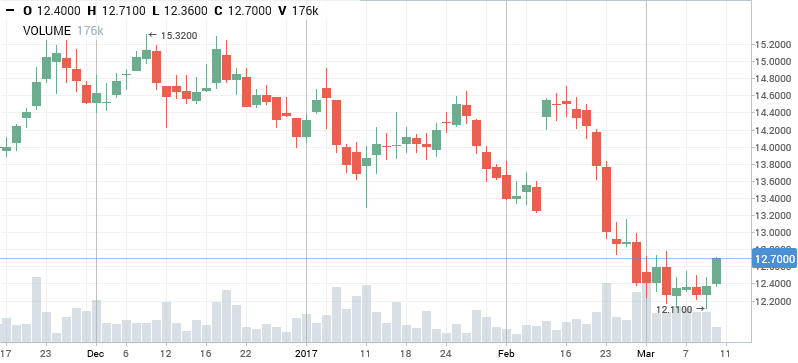 The market participants expect the following numbers over the next few quarters, including the upcoming one: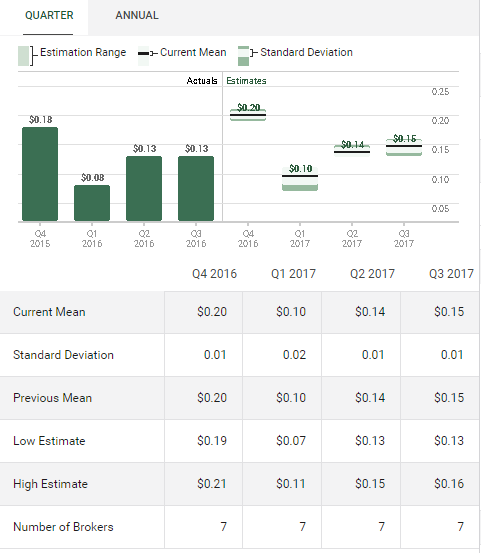 (Source: TD Waterhouse)
Market data show that the one-week options are undervalued: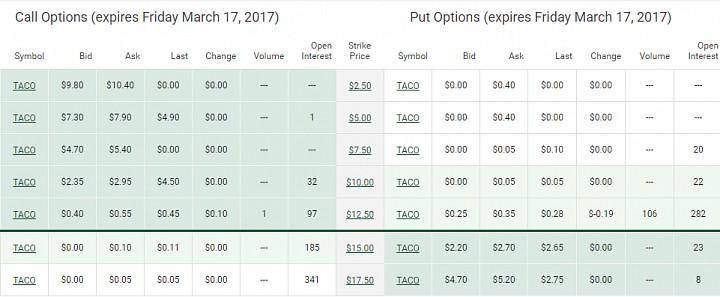 (Source : TD Waterhouse)
The one-week straddles (at-the-money options with a strike price of $12.50 and expiring on March 17, 2017) are worth around 4.2% of the current market price of the stock. Historically, the stock has been more volatile than that on a weekly basis over the last year:

(Source: Google Finance. Calculations by author)
As you can see, the stock has had a weekly standard deviation of around 4.4% over the last 52 weeks, while the straddle expiring in seven days has an implied monthly volatility of around 5.3% (calculated based on 7 calendar days remaining until expiration), also including volatility from the earnings event this week. I therefore see signs of undervaluation in these options.
Hence, buying the straddles is a good idea from a theoretical standpoint.