Sell This Insurance Company's Volatility Before Market Close!
Athene Holding Ltd. (ATH) is a Bermuda-based life insurance holding company. The Company is principally focused on the retirement market and whose business, through its subsidiaries, is focused on issuing or reinsuring fixed and equity indexed annuities. Athene Holding's subsidiaries are Athene Annuity & Life Assurance Company, Athene Life Insurance Company, Investors Insurance Corp, and Athene Life Re Ltd. The products offered by Athene Holding, through its subsidiaries, include retail fixed and equity indexed annuity products; institutional products, such as funding agreements, and co-insurance and reinsurance arrangements with third-party life insurance and annuity providers.
It is reporting earnings on Wednesday, March 15, after market close: 

(Source: TD Waterhouse)
As evident from the above, there is no publicly available information on the company's earnings history. It has seen below-average volatility and a strong uptrend in the market price of its stock over the last three months: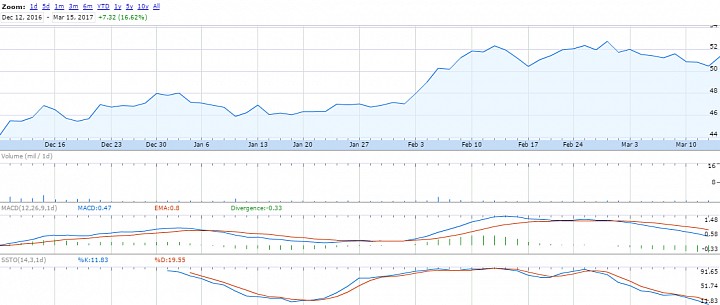 (Source: Google Finance)
The market participants expect the following numbers over the next few quarters, including the upcoming one: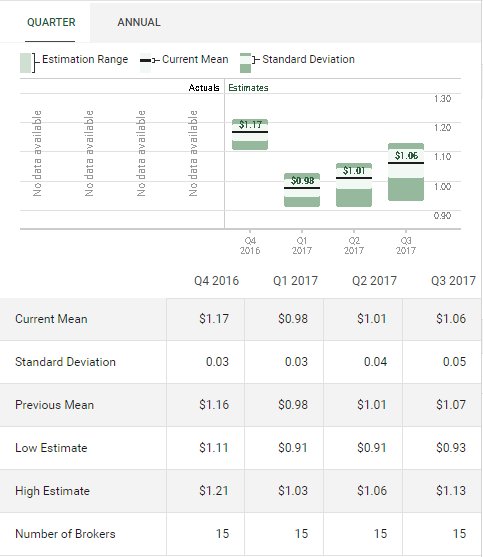 (Source: TD Waterhouse)
Market data show that the one-week options are overvalued: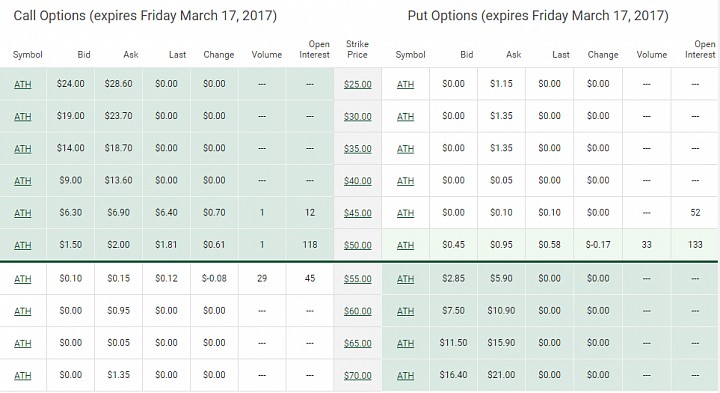 (Source: TD Waterhouse)
The one-week straddles (at-the-money options with a strike price of $50.00 and expiring on March 17, 2017) are worth around 4.7% of the current market price of the stock (including the calculation of the options' moneyness). Historically, the stock has been less volatile than that on a weekly basis over the last year:

(Source: Google Finance)
As you can see, the stock has had a weekly standard deviation of around 2.7% over the last 52 weeks, while the straddle expiring in three days has an implied weekly volatility of around 2.1% (calculated based on 3 calendar days remaining until expiration), also including volatility from the earnings event this week. I therefore see signs of overvaluation in these options.
Hence, selling the straddles is a good idea from a theoretical standpoint.