Your Option Strategies In Zoe's Kitchen Pre-Earnings
Zoe's Kitchen, Inc. (ZOES) is a fast-casual restaurant concept serving a distinct menu of Mediterranean-inspired dishes delivered with Southern hospitality. The company has approximately 170 restaurants across over 20 states, including approximately three franchised locations. The company's menu offers meals made from scratch using produce, proteins and other ingredients that are predominantly preservative and additive-free, including its appetizers, soups, salads and kabobs. It is reporting earnings on Monday, August 22, after market close: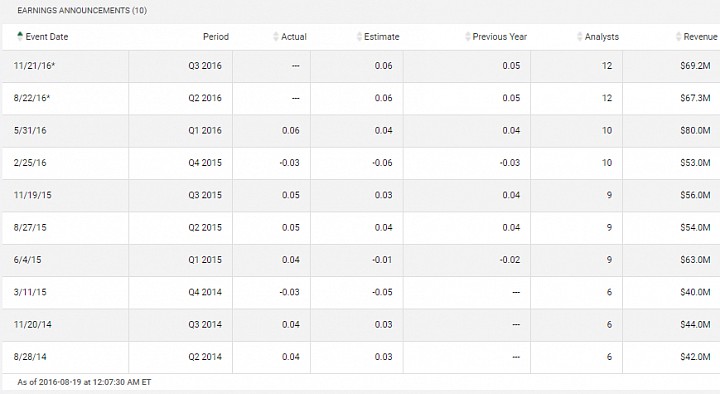 As evident from the above, the company beat earnings estimates in 100% of time in the last eight quarters and has seen modest volatility in the market price of its stock over the last three month:
<!== INSTRUMENT %% %60% ==!>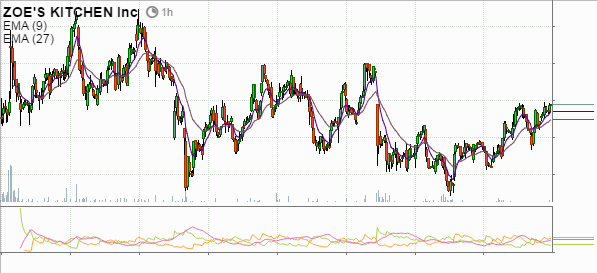 The market participants expect the following numbers over the next few quarters, including the upcoming one: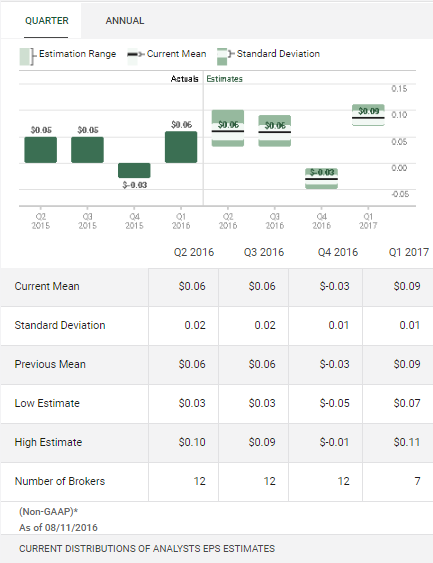 (Source: TD Waterhouse)
Market data show that the September options are a bit undervalued: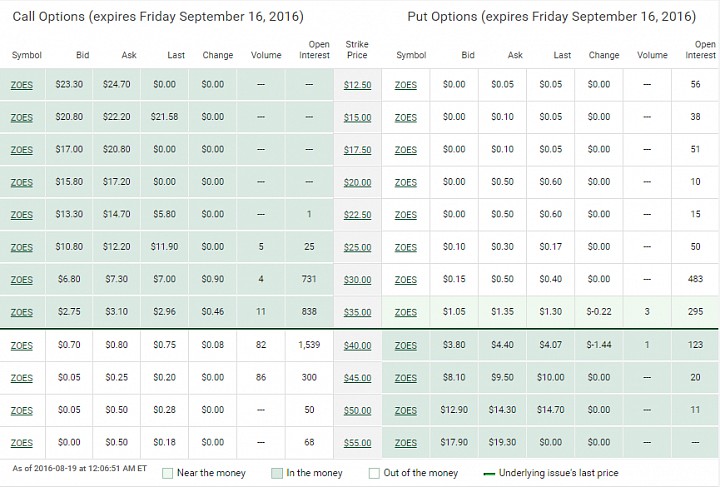 (Source: TD Waterhouse)
The one-week straddles (options with a strike price of $35.00 and $40.00 and expiring on September 16, 2016) are worth around 9.1% of the current market price of the stock. Historically, the stock has been more volatile than that on a monthly basis over the last year:

(Source: Google Finance. Calculations by author)
As you can see, the stock has had a monthly standard deviation of 13.5% over the last 52 weeks, while the straddle expiring in less than four weeks an implied monthly volatility of around 13.5% (calculated based on 21 business days remaining until expiration), also including volatility from the earnings event next week. I therefore see signs of modest undervaluation in these options. Hence, buying the straddles is a good idea from a theoretical standpoint.
Investors may also be interested in selling iron condors to capitalize on the above-average implied volatility associated with the earnings event on Monday, while hedging against swift moves in the underlying: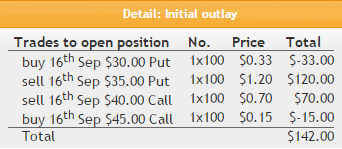 (Source: optionsprofitcalculator.com)
The risk-return profile of this trade looks like this: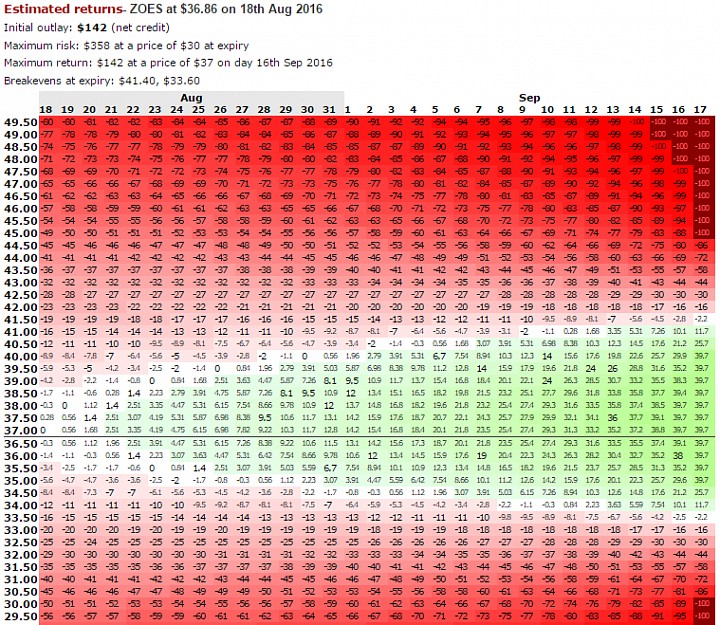 (Source: optionsprofitcalculator.com)
As you can see from the above illustration, the "window of safety" is around 21.1%. This means that the stock has to move roughly 12% in either direction from the current price by expiration in order for investors to start losing money. The risk-reward ratio of around 1:0.39 is in line with this type of option strategies and is deemed attractive in the case of a low volatility stock like Zoe's Kitchen.