Netflix Will Not Move By More Than 8% After Earnings
Netflix, Inc. (NFLX) is a provider an Internet television network. The Company operates through three segments: Domestic streaming, International streaming and Domestic DVD. The Domestic DVD segment includes services, such as digital optical disc (DVD)-by-mail. The Company's members can watch original series, documentaries, feature films, as well as television shows and movies directly on their Internet-connected screen, televisions, computers and mobile devices. It offers its streaming services both domestically and internationally. In the United States, its members can receive DVDs delivered to their homes. The Company had members streaming in over 190 countries, as of December 31, 2016.
It is reporting earnings on Monday, April 17, after market close: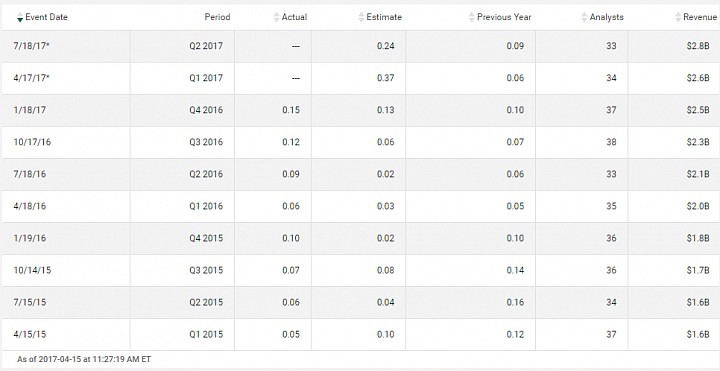 (Source: TD Waterhouse)
As evident from the above, the company has beaten earnings estimates in 75% of time and underperformed or showed in-line results in the rest of time. It has seen modest volatility and an uptrend in the market price of its stock over the last three months: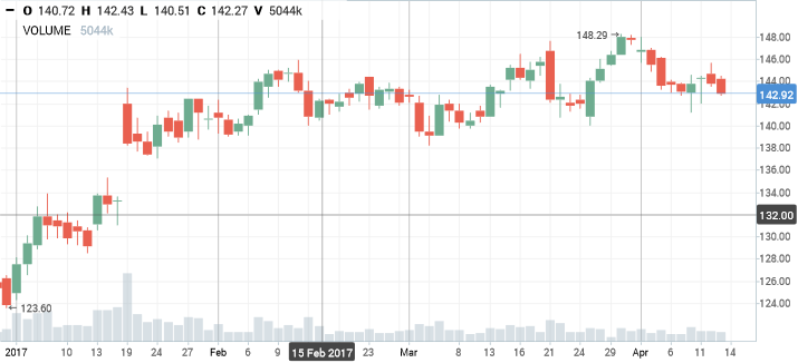 The market participants expect the following numbers over the next few quarters, including the upcoming one: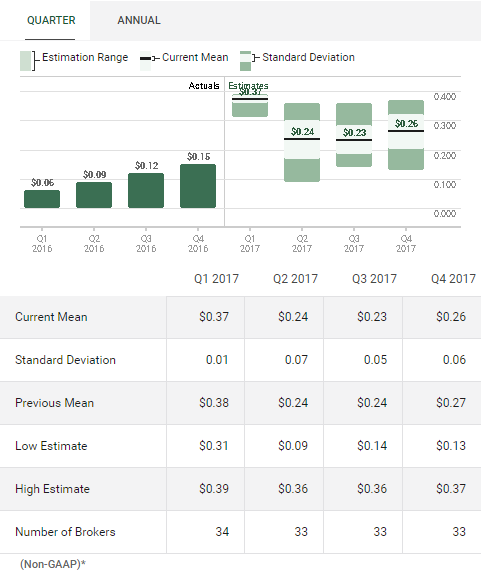 (Source: TD Waterhouse)
Market data show that the one-week options are overvalued: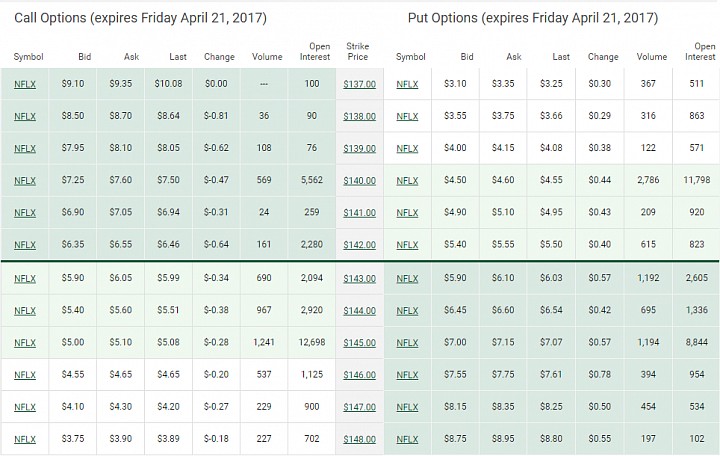 (Source: TD Waterhouse)
The one-week straddles (at-the-money options with a strike price of $143.00 and expiring on April 21, 2017) are worth around 8.4% of the current market price of the stock (including the calculation of the options' moneyness). Historically, the stock has been less volatile than that on a weekly basis over the last year:

(Source: Google Finance. Calculations by author)
As you can see, the stock has had a weekly standard deviation of around 5.2% over the last 52 weeks, while the straddle expiring in six days has an implied weekly volatility of around 5.8% (calculated based on 6 calendar days remaining until expiration), also including volatility from the earnings event this week. I therefore see signs of overvaluation in these options.
Hence, selling the straddles is a good idea from a theoretical standpoint.
Voting is over
Waiting for


the right answer