Your Option Strategies In Trina Solar Pre-Earnings
Trina Solar Limited (TSL) is an integrated solar power products manufacturer and solar system developer based in China with a global distribution network. The company has integrated the manufacturing of ingots, wafers and solar cells for use in its photovoltaic (PV) module production. Its PV modules provide electric power for residential, commercial, industrial and other applications. It also develops, designs, constructs, operates and sells solar power projects that primarily use the solar modules it manufactures. It operates through two segments: manufacturing segment and the solar power projects segment. It is reporting earnings on Tuesday, August 23, after market open: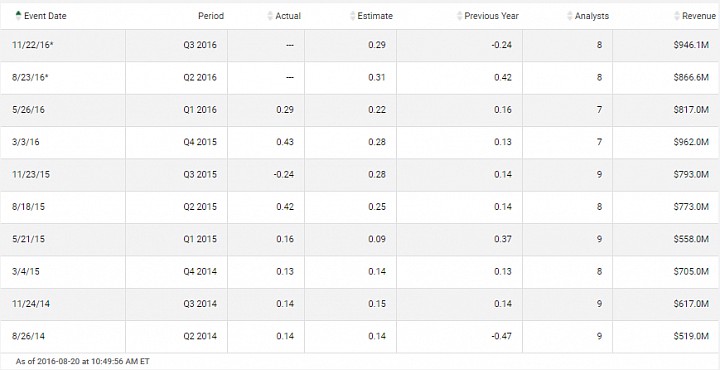 (Source: TD Waterhouse)
As evident from the above, the company beat earnings estimates in 50% of time in the last eight quarters, underperforming or showing in-line results in the rest of time, and has seen modest volatility and a strong positive trend in the market price of its stock over the last three months:
<!== INSTRUMENT %% %60% ==!>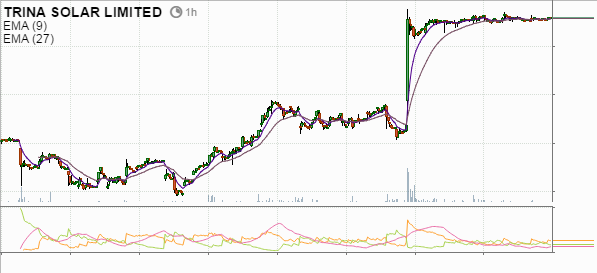 The market participants expect the following numbers over the next few quarters, including the upcoming one: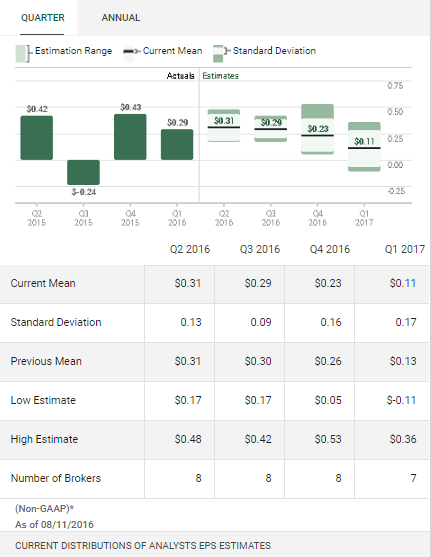 (Source: TD Waterhouse)
Market data show that the September options are undervalued: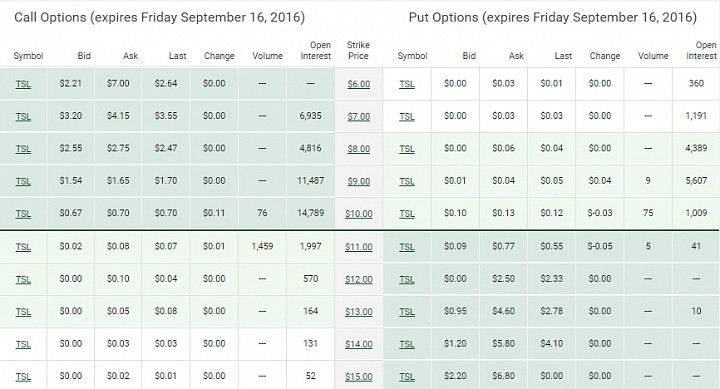 (Source: TD Waterhouse)
The four-week straddles (options with a strike price of $10.00 and expiring on September 16, 2016) are worth around 7.8% of the current market price of the stock. Historically, the stock has been more volatile than that on a monthly basis over the last year:

(Source: Google Finance. Calculations by author)
As you can see, the stock has had a monthly standard deviation of 14.6% over the last 52 weeks, while the straddle expiring in a less than four weeks has an implied monthly volatility of around 14.3% (calculated based on 20 business days remaining until expiration), also including volatility from the earnings event next week. I therefore see signs of undervaluation in these options. Hence, buying the straddles is a good idea from a theoretical standpoint. On the other hand, given that the company is currently in a merger process, chances are, its stock will show little movement after earnings. Hence, selling straddles is realistically a better idea.