Expect Volatility In Devon Energy's Stock After Tomorrow
Devon Energy Corporation (DVN) is an independent energy company engaged in the exploration, development and production of oil, natural gas and natural gas liquids (NGLs). The company's operations are concentrated in various North American onshore areas in the United States and Canada. It is reporting earnings on Tuesday, August 2, at market close: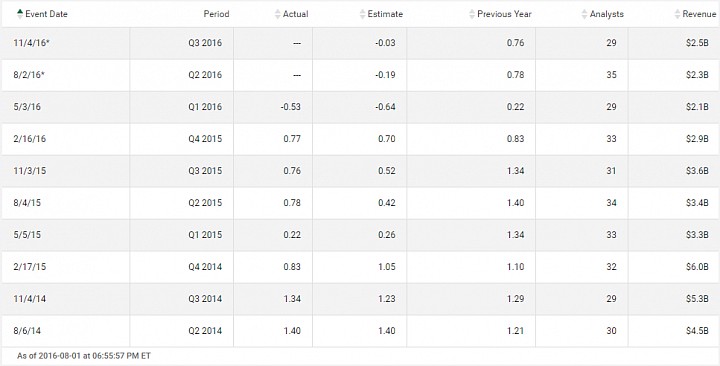 (Source: TD Waterhouse)
As evident from the above, the company beat earnings estimates in 63% of time in the last eight quarters, underperforming or showing in-line results in the rest of time, and has seen modest volatility in the market price of its stock over the last three months:
<!== INSTRUMENT %% %60% ==!>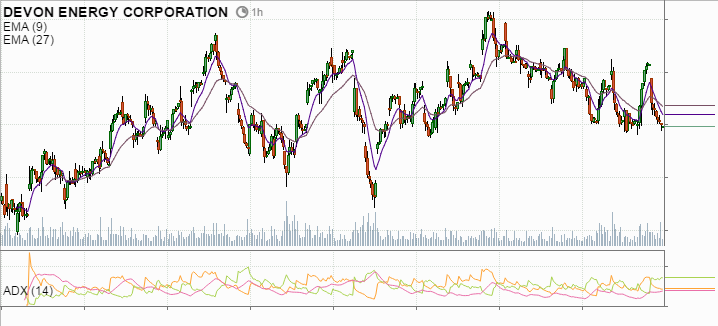 The market participants expect the following numbers over the next few quarters, including the upcoming one: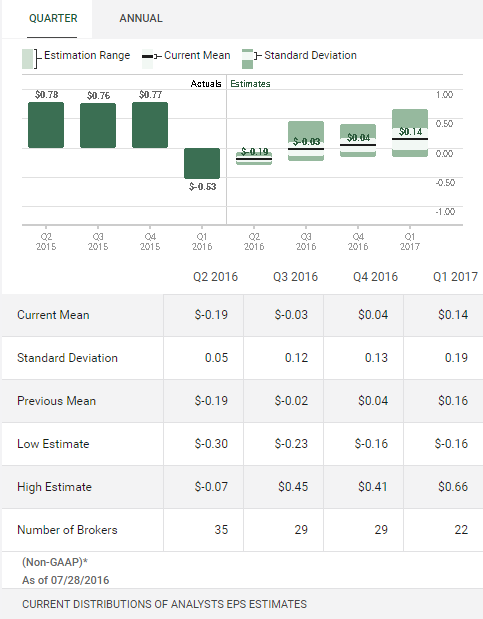 (Source: TD Waterhouse)
On the other hand, market data show that the August options are relatively inexpensive: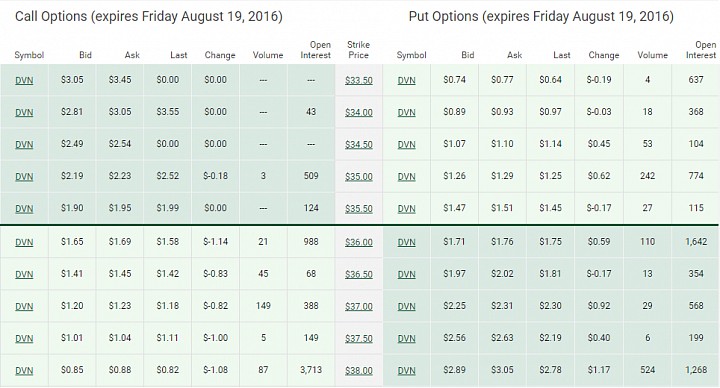 (Source: TD Waterhouse)
The monthly straddles (options with a strike price of $36.00) are worth around 9.2% of the current market price of the stock. Historically, the stock has been more volatile than that on a monthly basis over the last year:

(Source: Google Finance. Calculations by author)
As you can see, the stock has had a monthly standard deviation of 18.3% over the last 52 weeks, while the straddle expiring in a bit less than a month has an implied monthly volatility of around 14.9% (calculated based on 14 business days remaining until expiration), also including volatility from the earnings event this week. I therefore see signs of modest undervaluation in these options. Hence, buying the straddle is a good idea from the theoretical standpoint.
Investors can also be interested in selling out-of-money options to partially fund straddles: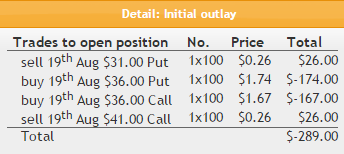 (Source: optionsprofitcalculator.com)
On the one hand, this will limit expected returns. On the other hand, this action will minimize losses in the event the stock does not move swiftly over the next three weeks. The risk-return profile of this trade looks like this: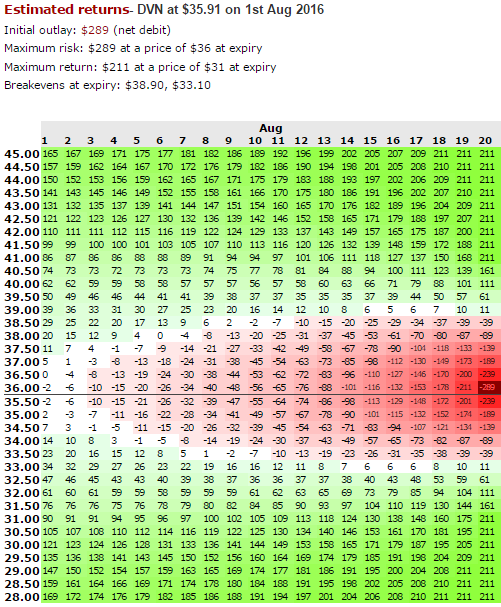 (Source: optionsprofitcalculator.com)
What do you think of this trade?