What To Bet On Tomorrow And Onwards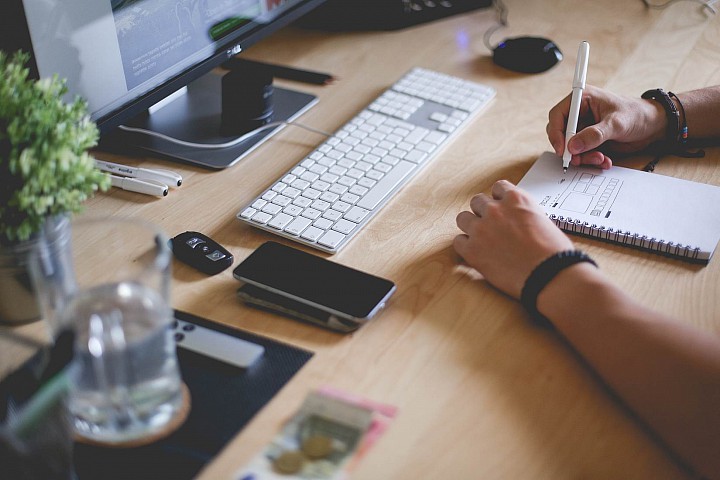 What happens to your portfolio, if the Fed raises the rates on Wednesday? I bet you have already felt the impact. High-yield funds are crashing as the US 10-year swap spread has recently turned negative.
There has been a lot of talk recently about PIMCO High Income Fund and other income funds. They are currently yielding low- to mid-teens on an annual basis. I used to own a few hundred shares of Credit Suisse High Yield Bond Fund (which is an ETF) and enjoyed the monthly income it paid. I am looking forward to owning it again. In fact, I see two reasons why people should consider owning income funds:
(1) As the rates go up, so will the yields. This means that income streams will also increase in the future. Because these funds already yield such a high return, the negative from the rate hike will be minimal (recall duration and convexity of bonds). Therefore, the downside is pretty limited, while the income is very high. However, there is also a catch: the PIMCO fund, for example, cut its distribution by about 15% in September. Although chances seem to be low, there is no assurance it will not cut the cash flow even further in the future. However, I do not see reasons for that because the rates are actually going up.
(2) If the rates remain low, the market will likely become bullish in these instruments and drive the price to capture the exceptionally high current yield. Either way, investors are in the black.
As for the stocks, a month ago, Barclays Capital laid down a list of industries that will likely be hit hard by the rising rates: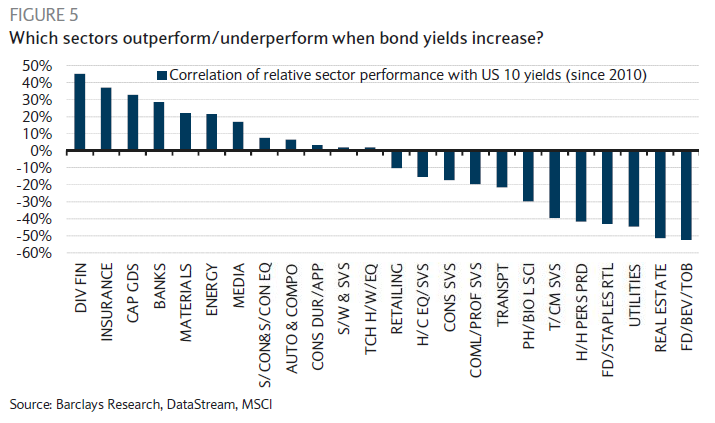 Specifically, the bank recommends buying the following names:
- MGM Resorts: I am actually concerned with the entire casino sector and staying away from it (e.g. WYNN is a toxic name still because of the Macau situation);
- ConocoPhillips: is the current yield of over 6% sustainable? Need to run some numbers on this;
- Citigroup: personally, I never invest in banks. You never know what is really under their hoods;
- JPMorgan Chase: same as Citigroup;
- Aetna: has been trending down for the last six months after the merger announcement with Humana (HUM). The stock currently stands at a P/E of about 16x, which is currently below the industry average of over 22.0x. On the other hand, healthcare and pharmaceutical companies are far more sensitive to their product development than financial factors, in my opinion.
- Delta Air Lines: falling energy prices will definitely improve the bottom line but it's all about the traffic. Personally, I have always been in favor of low-costers like RyanAir (RYAAY) and EasyJet (ESYJY). These guys have been making money in any "weather";
- General Electric: these guys have frozen their dividend. Not sure this is a good stock because it now trades like a bond - a rate increase will likely make it tumble;

- Oracle: no opinion on this one but technical analysts think there is some upside potential in the short-term.
As for myself, I am currently on the sidelines but will surely be looking into high-yields and blue chips. Energy and cyclicals are currently outside my risk boundaries.
What is your maneuver in the short-term?